WHO IS PHOENIX GROUP OF COMPANIES
Phoenix Group of Companies
The Phoenix Group of Companies is a world-class industrial contractor providing integrated, end-to-end services and products for clients in sectors such as oil & gas, power management, energy, and more.
Phoenix has been a recognized leader in workface safety and quality for large-scale construction projects across Western Canada since 1995. We have offices and fabrication facilities located in Nisku, Whitecourt, Fort McMurray, and Kitimat to provide more comprehensive service coverage for our clients.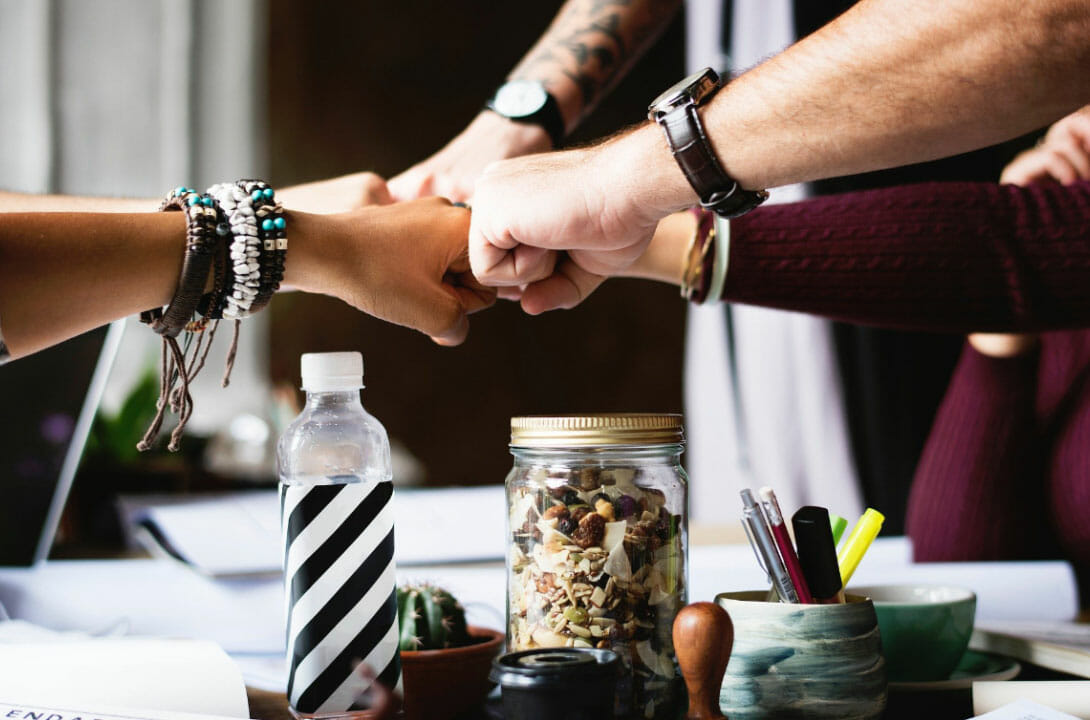 Meet the Phoenix Group of Companies.
Our staff is well-respected within the industry, each bringing a rich history of skillful and successful execution to our industrial construction projects. PGC has established a trusted reputation with clients time and again, thanks to the dedication and expertise of our incredibly talented team.
Interested in joining our team?
The Phoenix Group of Companies
PGC is built to deliver quality and innovation in an industry typically slow to adopt change. Our teams of experts aim to change that by redefining what success looks like with every project we deliver.
Integrated, end-to-end contracting services for the industrial construction industry, including workface planning, project management, fabrication, modularization, onsite installation
In-depth knowledge of Aboriginal practices for the oil and gas industry, including construction and construction management, quality assurance and quality control, and maintenance services
Cost-effective scaffolding solutions for projects of any size, Milestone Scaffolding sets the gold standard for thorough front-end planning and 3D modeling, taking safety and efficiency to new heights
Innovative solutions to first-of-a-kind challenges in thermovoltaic energy that go beyond traditional engineering and design to anticipate and deliver solutions to accelerating worldwide energy transformation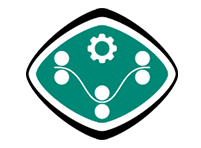 Phoenix Pulp & Paper Ltd.
Created to meet the demand for maintenance, shutdowns, and plant upgrades in the pulp & paper energy sector. Able to rapidly deploy teams of skilled tradesmen at a moment's notice to your facility, supporting successful execution and future value.
Medika North is an Indigenous-owned-and-operated occupational health testing and consulting company that specializes in customized health and safety services including audiometric testing, hearing tests, wellness programs, mask fitting, and more.
PGC has always believed that investing in our people and building relationships with our community partners is foundational to our continued success…and crucial in building a better future for all.
We provide a range of onsite training programs in conjunction with our reputable industry partners, offer ample opportunities for personal development in and out of the workface, and regularly contribute to organizations and initiatives that positively impact our staff and the communities where we live and work every day.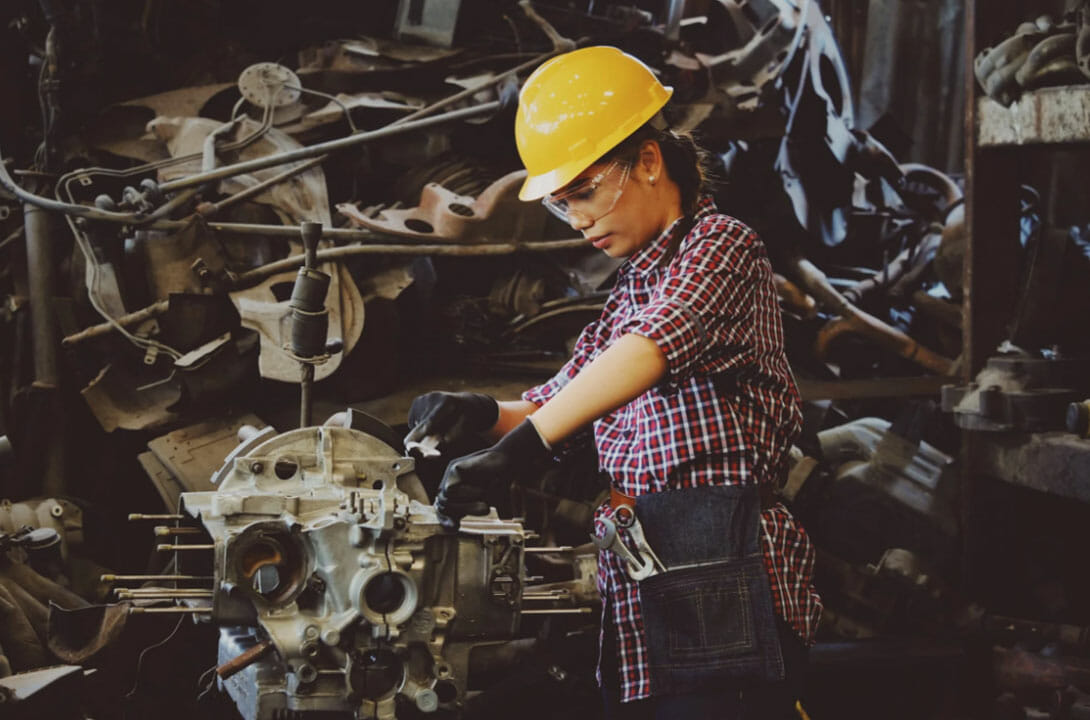 Giving Back to Our Community
Our team is thrilled to contribute to our local communities by participating in a number of prominent non-profit initiatives and programs:
AADAC Newspaper Column
Canadian Cancer Society's Relay for Life – Fort McMurray
Edmonton Community Drug Alert
Kids Hospital Program
Little Warriors Foundation
Local Food Bank & Christmas Hamper Program
RCMP's Anthony Gordon Memorial Golf Tournament
Weekend to End Breast Cancer Walk
Whitecourt Chamber of Commerce Citizen of the Year
Whitecourt Community Park
Whitecourt and District Boys and Girls Club
Major contributor – Fort McMurray fire relief efforts
Phoenix Group of Companies is proud to showcase a rich history of successful projects. Over the years, we have had the honor of being recognized as an industry leader for our exceptional portfolio of work.
MEG Energy Stonefell Project (2011-2013)
North West Redwater Project – Tecnicas Reunidas Canada, Sturgeon Refinery Project (2015-2017)
Nexen / Long Lake Kinosis 1A SAGD Project (2013-2014)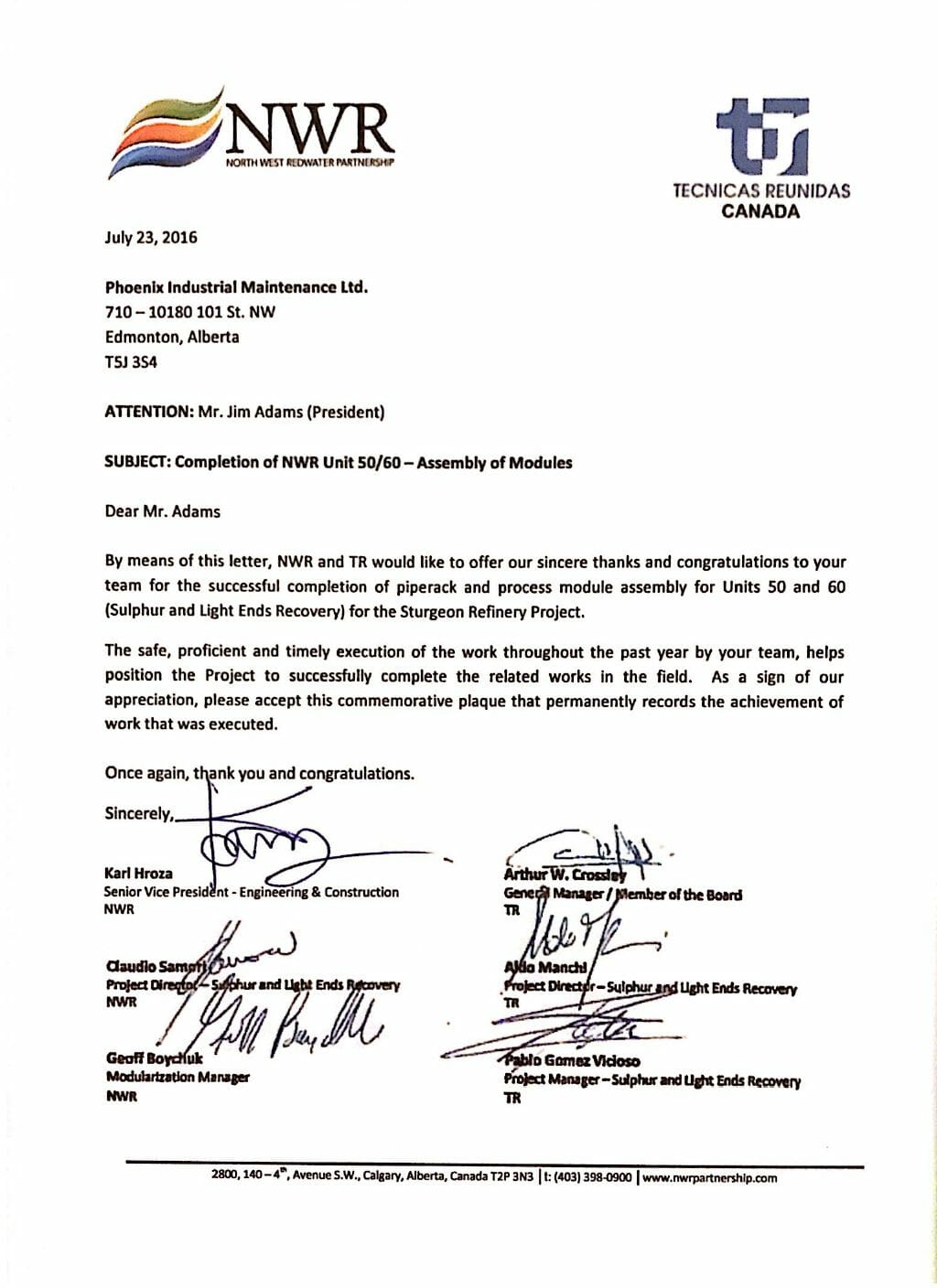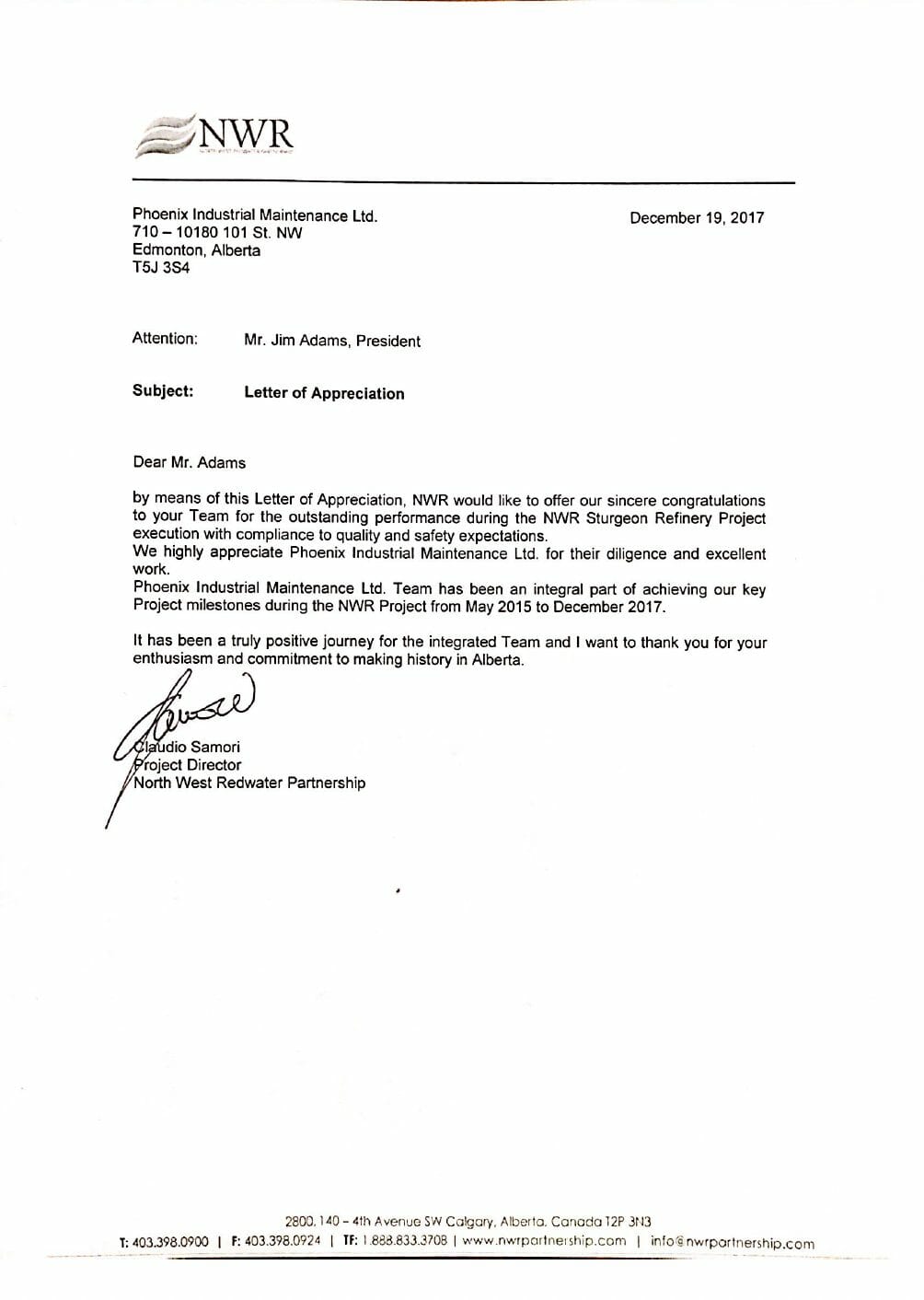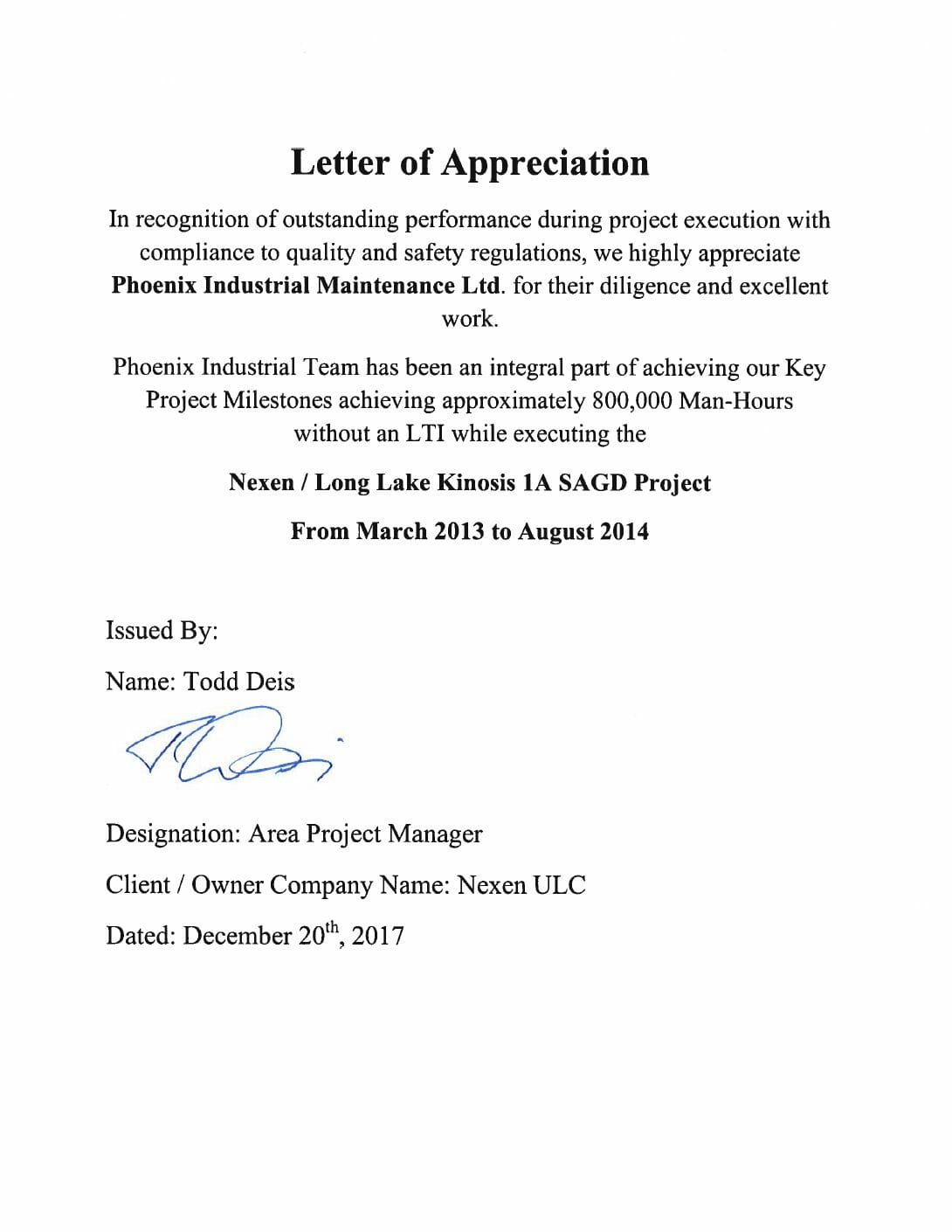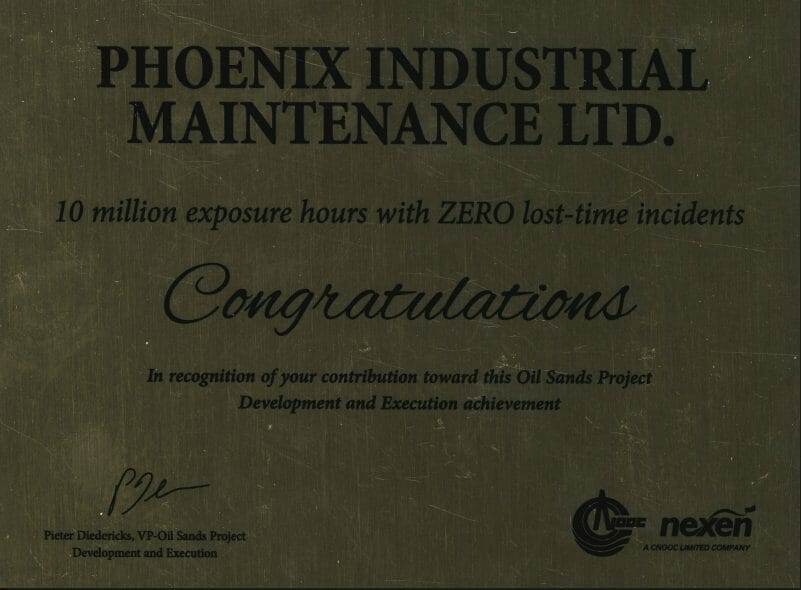 Visibility
Measurable Results – Our auditable, earned-value-based progress reporting aligns with your financial reporting, enabling you to accurately measure each dollar invested
Concise Communication – Clear and honest feedback and insights delivered when and where they're needed most throughout your project
Project Alignment – We maintain one of the highest levels of integrated project visibility in the industry to ensure seamless collaboration for all project partners
Value
Continuous Improvement – Our team is constantly seeking ways to improve project execution and in-field efficiency by investing in the enhancement of our technologies, processes, and people
Sustainable Solutions – We work with our clients to make sure the resources and technologies we use throughout a project have a net positive impact on our environment, both now and in the future
Increased Productivity – Our dedication to excellence enables us to keep costs low for our clients while improving our productivity by adhering to the highest quality and safety standards
Accountability
Shared Success – We work with our clients to establish clear project milestones that enable our teams to deliver consistently high-quality results on time and under budget
Client Audits – We encourage our clients to perform audits at any phase of a project to ensure compliance with contract terms, project procedures, and certifications (we are ISO 9001:2015 certified)
Responsible Management – We hold all levels of our organization accountable to the highest standards of excellence. Our top priorities are the safety of our people, the protection of our communities and environment, the quality of services we provide, and responsible management of funds for all projects.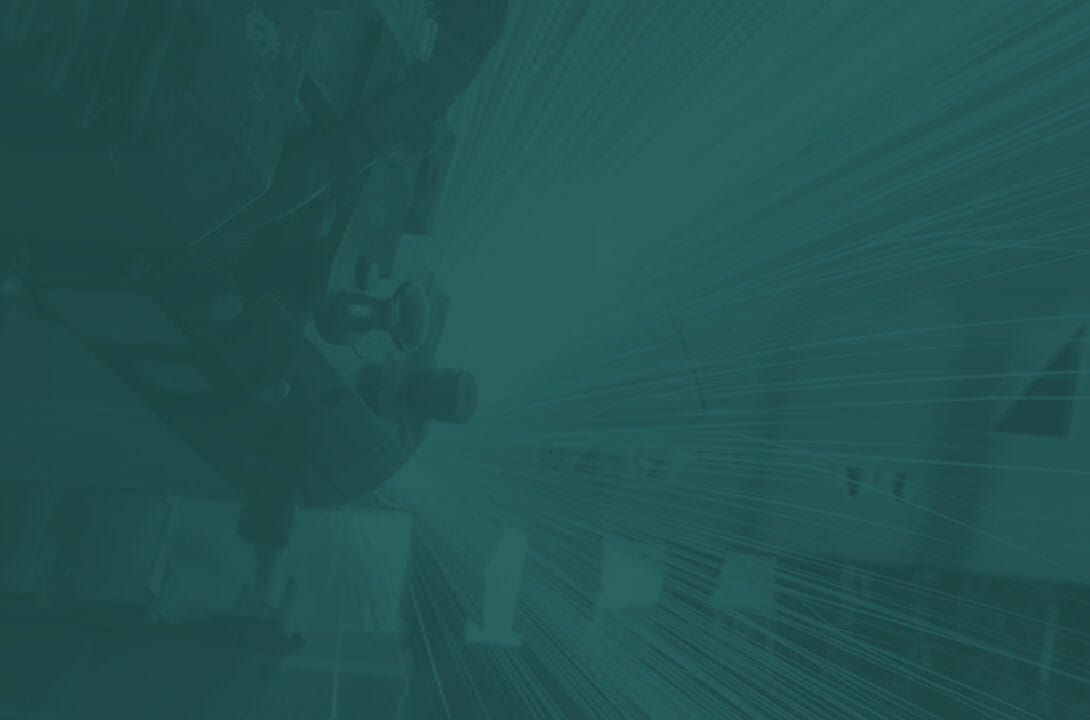 We recognize the long-term value of investing in the next generation of industry professionals by providing ongoing mentorship and training. Every employee new to the industry is assigned an in-house mentor from PGC to help them get established in their new environment and develop safe work practices from day one.
Receive ongoing in-house support 
Train with experienced professionals
Establish proper workface habits
Discover career opportunities
Work in a safe, inclusive environment
Build rewarding connections
Our company also works directly with industry partners such as the Alberta Apprenticeship Board to provide a solid foundation for new tradesmen looking to enter the industry through continuous learning and onsite training.