Phoenix Group of Companies
(PGC) is a fully integrated, single‐source industrial contractor that provides services for large-scale construction projects including both brownfield and greenfield projects, fabrication, modularization, turnaround, and maintenance throughout Western Canada. We specialize in renewable energy projects and workface planning services, tailored to the rigorous demands of the construction and industrial sectors.
Serving Western Canada
for Over 25 Years
Our team of experts brings a wealth of experience and expertise to industrial construction projects. At PGC, we understand the importance of providing our clients with exceptional support from conception to completion, delivering lifetime value for years to come. 
The Phoenix Group of Companies delivers consistent visibility, value, and accountability to our clients through our industry-leading safety culture, innovative solutions, and performance excellence. Working closely with all project partners to ensure seamless execution and delivery of a quality result, on time and on budget.
Integrated, end-to-end contracting services for the industrial construction industry, including workface planning, project management, fabrication, modularization, onsite installation
In-depth knowledge of Aboriginal practices for the oil and gas industry, including construction and construction management, quality assurance and quality control, and maintenance services
Medika North is an Indigenous-owned-and-operated occupational health testing and consulting company that specializes in customized health and safety services including audiometric testing, hearing tests, wellness programs, mask fitting, and more.
Innovative solutions to first-of-a-kind challenges in thermovoltaic energy that go beyond traditional engineering and design to anticipate and deliver solutions to accelerating worldwide energy transformation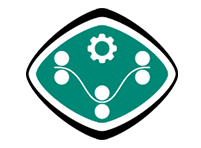 Phoenix Pulp & Paper Ltd.
Created to meet the demand for maintenance, shutdowns, and plant upgrades in the pulp & paper energy sector. Able to rapidly deploy teams of skilled tradesmen at a moment's notice to your facility, supporting successful execution and future value.
Cost-effective scaffolding solutions for projects of any size, Milestone Scaffolding sets the gold standard for thorough front-end planning and 3D modeling, taking safety and efficiency to new heights
PGC was founded on the principle of providing consistent value through an unwavering commitment to safety, quality, and environmental responsibility on every project.
This commitment has evolved over the years to include our efforts to provide continuous learning opportunities on how we can better serve our clients.
Talent
Our exceptional teams of professionals are the cornerstone of our success, from project alignment to interdisciplinary collaboration
Tempo
Accurate project scheduling and budget estimates keep us moving towards our goals with greater efficiency and momentum
Technology
State-of-the-art technology, best-in-class ERP systems, and in-house facilities that enhance our team's safety and project performance efforts
Serving industrial sectors in Western Canada including petrochemical, renewable energy, power generation, and more. Our leadership excellence in safety and quality extends to all project stakeholders, and our integrated approach to project management ensures collaboration at every level.
, Technology, Talent, Tempo, Technology, Talent, Tempo
Establishing environmentally sound practices that support both safety and performance
Delivering valuable support and sophisticated solutions for thermal energy project sites
Progressive management and planning solutions for oil sands project sites
Reducing carbon footprint and overhead costs for power generation projects
Decades of established experience delivering quality projects that match the rigorous demands of the natural gas industry
Timely industry insights on markets trends for an always-evolving resource sector
Top-quality services and dedicated support for pulp and paper manufacturing sites
Technical and management support for hydrogen energy projects
Future-forward solutions and first-of-kind concept projects that challenge the status quo
Phoenix Group of Companies provides an inclusive, rewarding work environment with ample opportunities for career advancement.  
PGC works in tandem with our clients to develop cost-effective processes and site plans to meet the multiple demands of industrial construction projects. Specializing in workface planning to deliver relevant insights to our clients that impact their business.
Plant turnarounds are a complex and challenging facet of maintaining your industrial facility. Every minute of extra downtime can cost your operations additional time and money. That's why partnering with a reputable industrial contractor like Phoenix Industrial Group...
Reach out to our team to find out how we can help you succeed.